Like most people, I love summer. I love the sun, the blooming plants, the late sunsets, the the livable tempuratures (can you tell we're based in Canada? haha). I even love dressing for summer, despite the fact that fall fashion is preferred by many. While I do appreciate the opportunity to layer, I love the simplicity and "freshness" of summer looks. Here are 3 of my easy-breazy HE faves: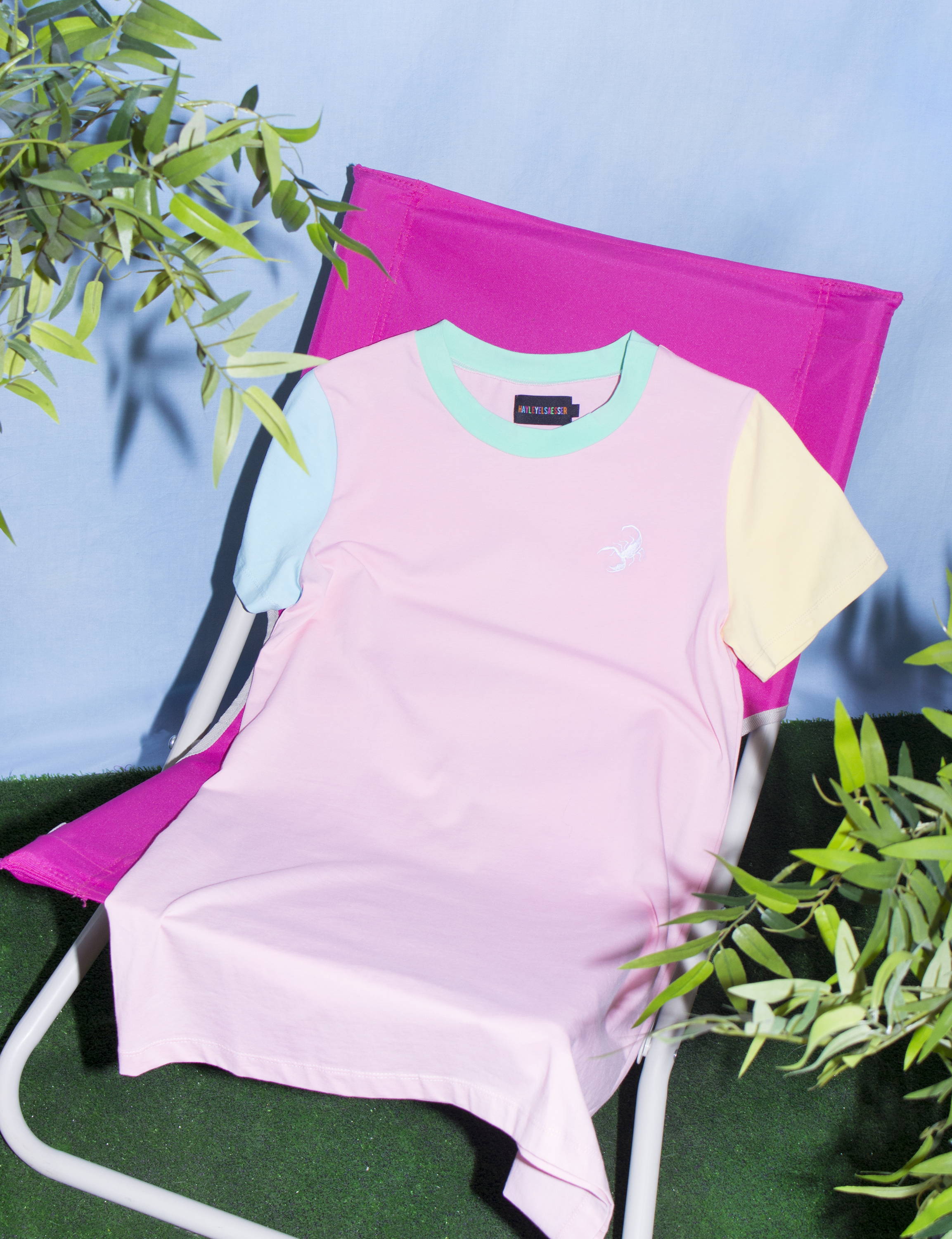 One of the reasons I love summer dressing is how practical dresses become. It's a full outfit in one garment, meaning less time spent in the morning in a state of turmoil over what pieces to put together. Plus I love having my legs free. The only thing easier than a dress, is a t-shirt dress. So casual yet so girlishly cute (but not just for girls! Ethan wears all the time over jeans and he looks SO great). I just pair with sneakers and I'm out the door! It also works well as swim cover-up since the shoulders are covered, rather than a sleeveless dress that might compete with the straps of your swimsuit (every tried to layer a strappy top over a racerback bra?). The mismatching sleeve colours are the highlight of this piece, such fun, quirky detail that gives a simple garment some character.
02 the dream-fit graphic tee
The t-shirt is the most essential of the essential. And of course it's not summer without TONS of crop tops. What I love about this tee is that the crop is a little left a little longer than the standard crop, which perfectly pairs with the slightly loose fit. It reminds me of a great childrens tee I found at a vintage store once, which is why these longer cropped tees are often called "baby tees". Perfect for a casual look with over jeans (I'm loving cropped flares atm) or shorts!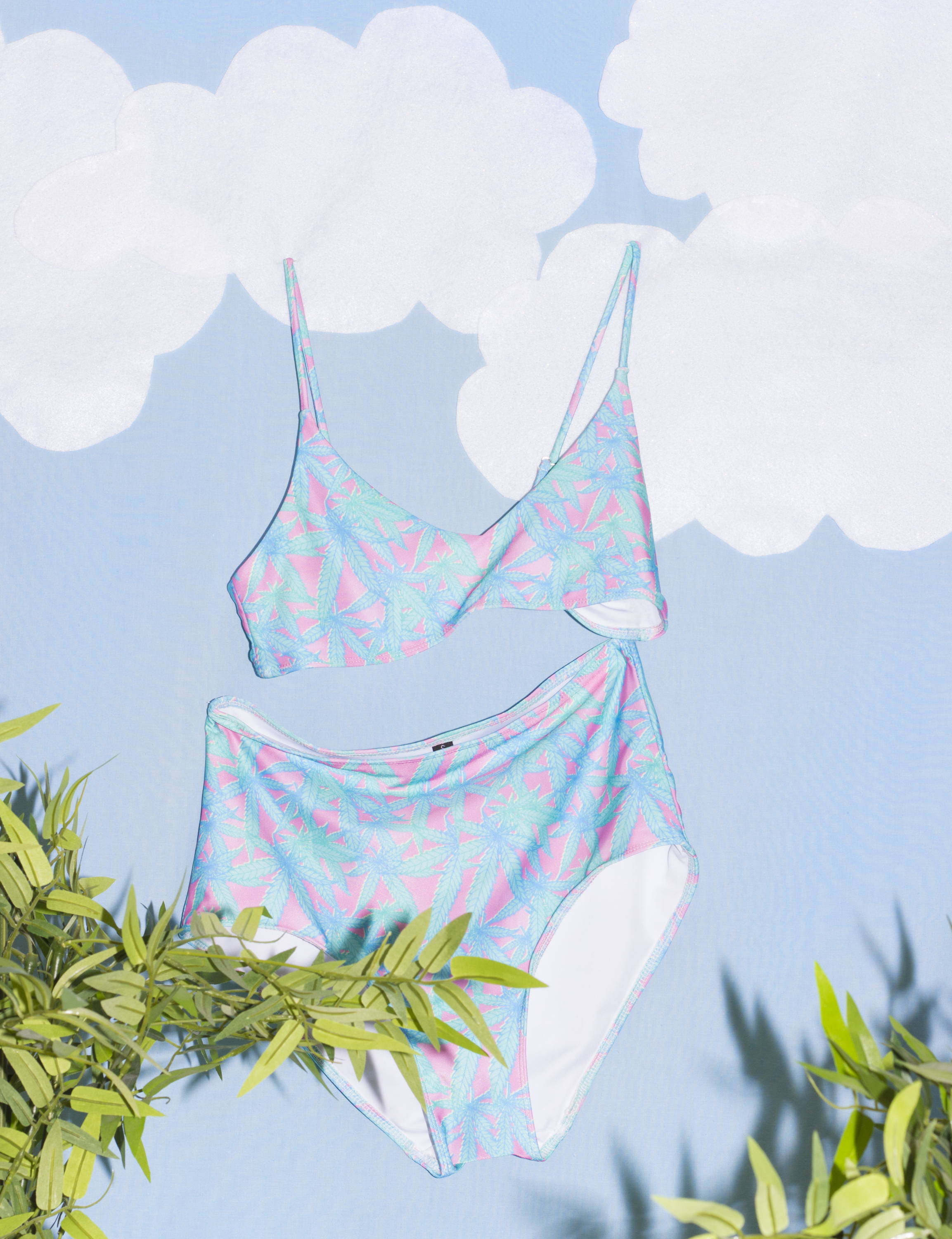 We have gotten an overwhelming response to our bikinis this summer. Hayley really focused on designing a style that would be flattering on all body types. The top is unpadded for a natural look, yet are supportive for the bustiest of girls! And the high-waisted breif is oh so comfortable. This High Times print is my favourite, I love the colours and how beautiful (and subtle) the leaf print itself is.