Boo!
Halloween is fast approaching! And if you're a fashion lover who loves to turn out a look, you know how important the costume you select for your Halloween party of choice is. You want to show your unique personality, your amazing sense of style, creativity, and a little sense of humour. I've put together some costumes using HE looks for your Halloween inspo needs.
Model: Cassidy
Violet Beauregarde (Charlie and the Chocolate Factory)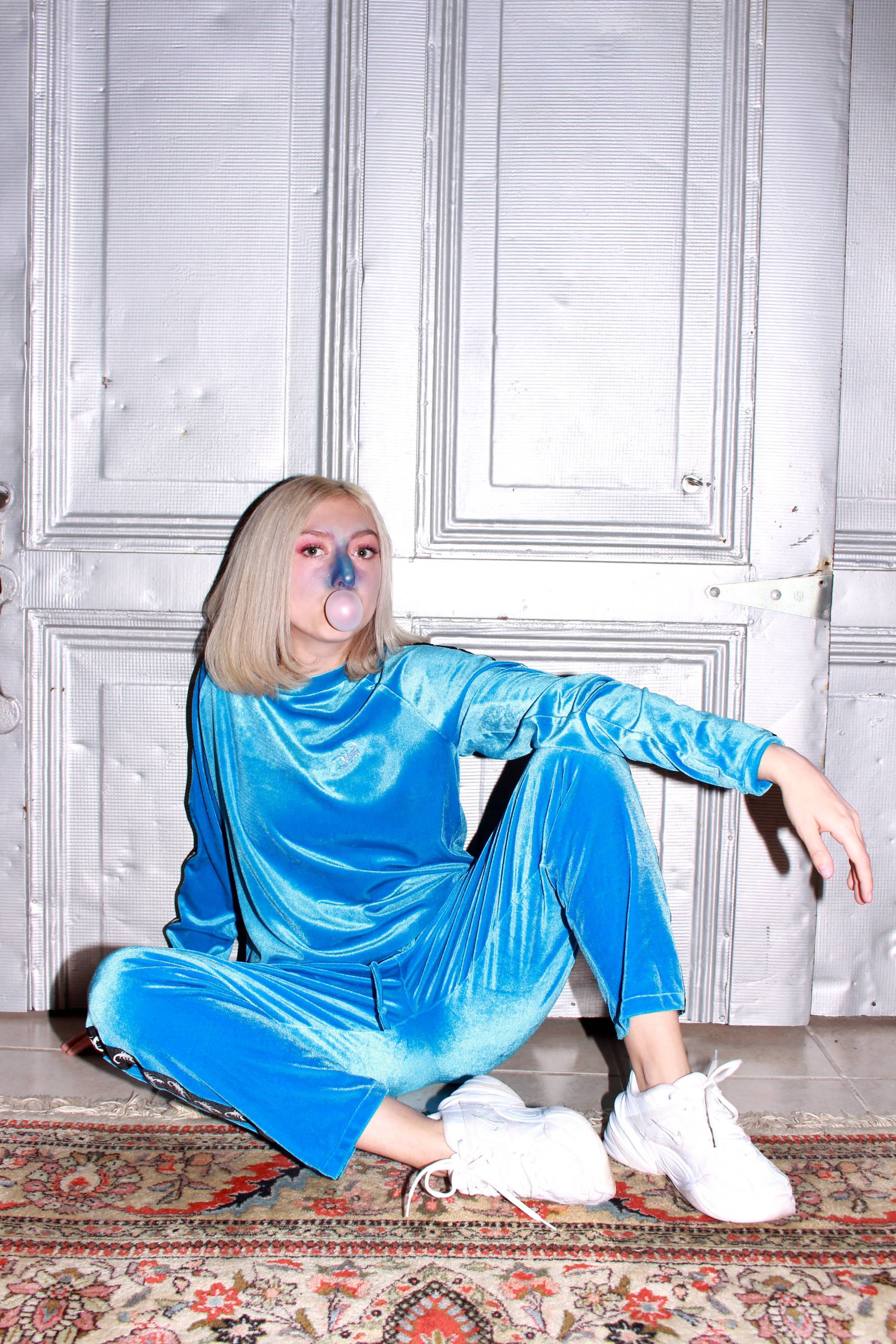 I happened to watch Tim Burtons's Charlie and the Chocolate Factory the other week, and was so into Violet's look. She was rocking athleisure to the max and was prolifically chic, not to mention that bob. Coincidentally our store manager created a makeup look inspired by Violet recently.
Shop The Look:  Velour Track Pants (sold out), Velour Crewneck Top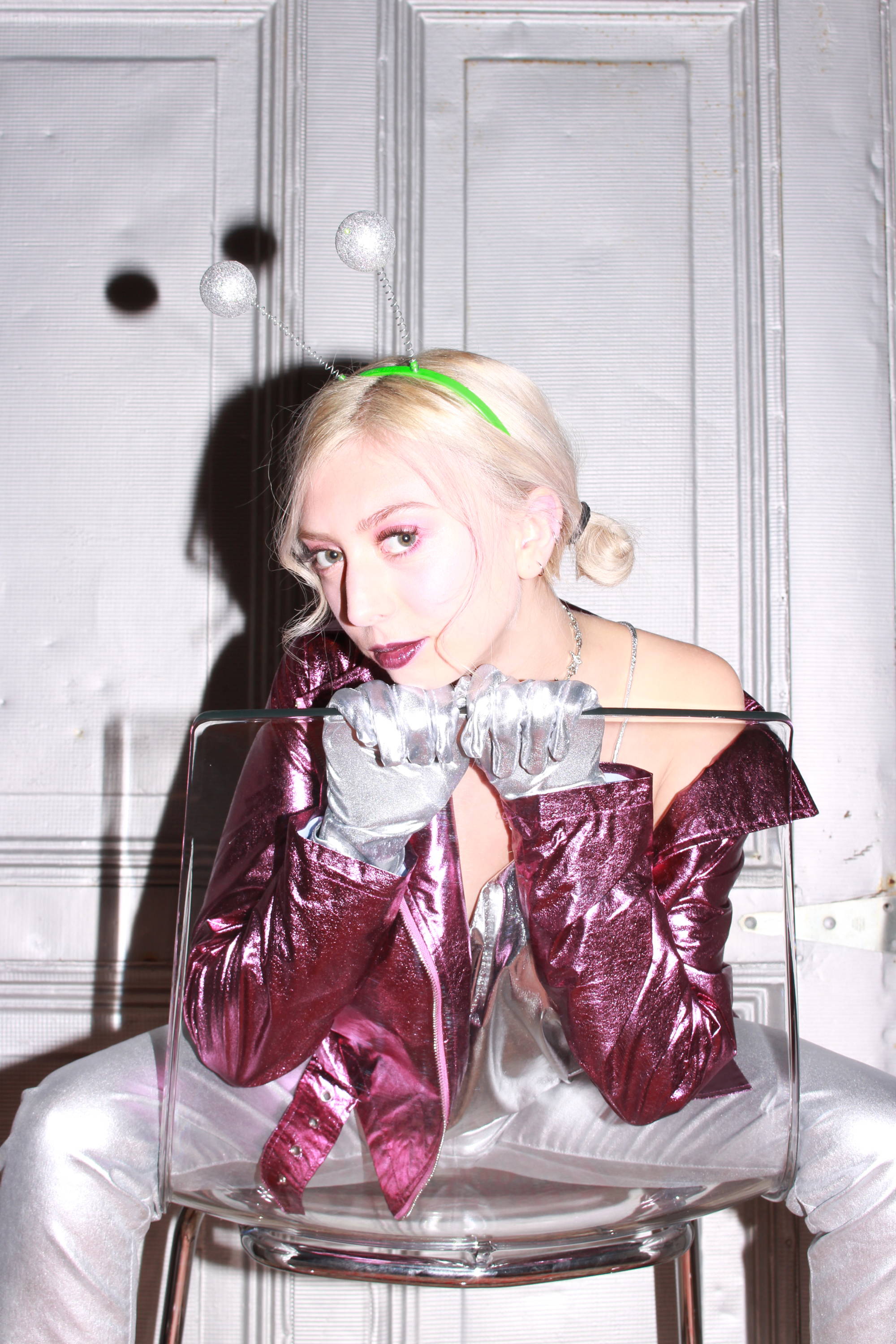 Dressing up as an alien is a great costume for a few reasons. Firstly, it's more open to interpretation, so you can really play with peices you may already have in your closet. Secondly, it's a fun opporunity to accessorize and experiment with makeup. We went pretty subtle here but you can go crazy with beauty looks if you're down. Thirdly, it's a great excuse to wear some metallic or sparkly peices. For this look I went for a futuristic space priness vibe with a hint of Zenon: Girl of the 21st Century.
Shop The Look: Silver Surfer Top, Metallic Moto Jacket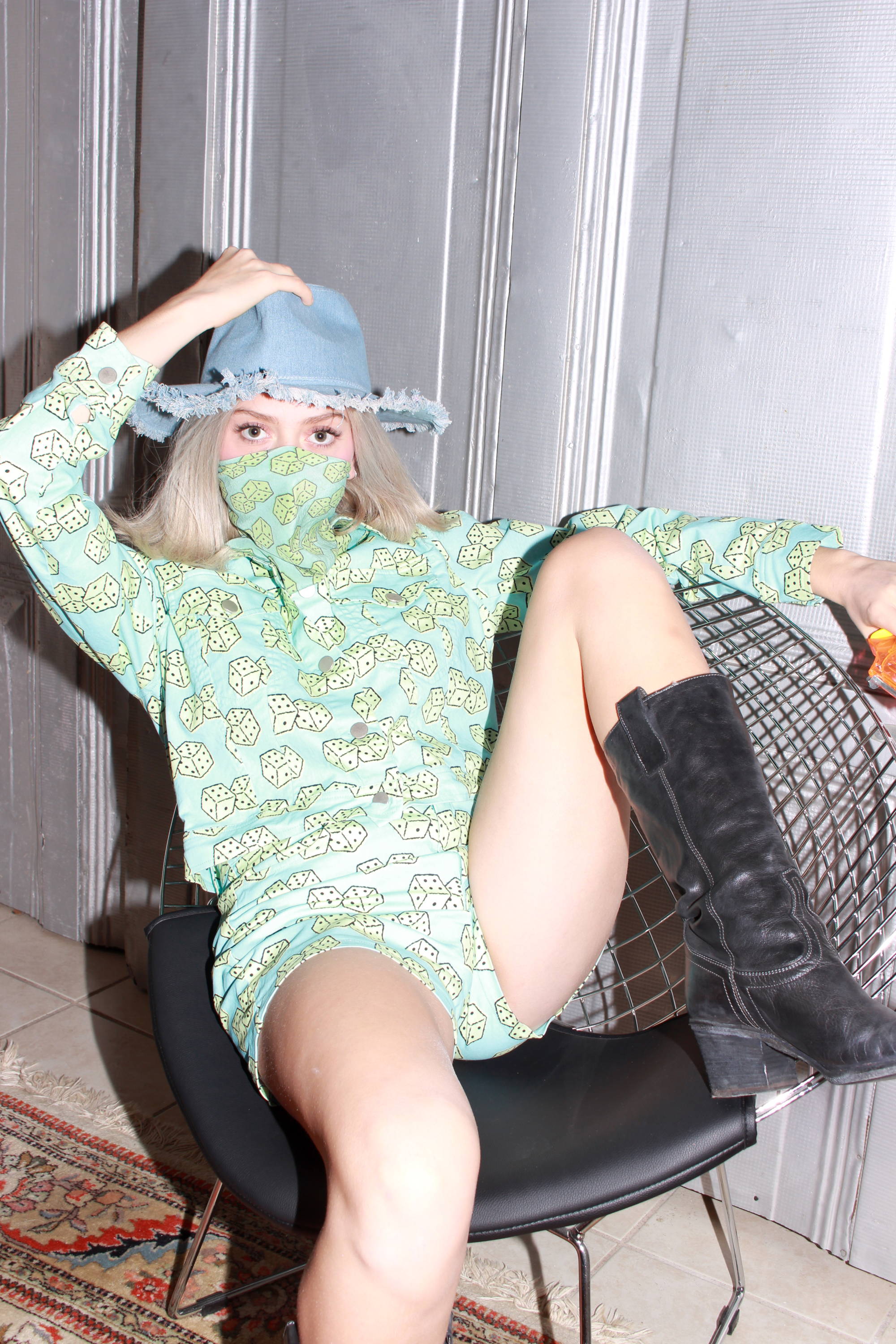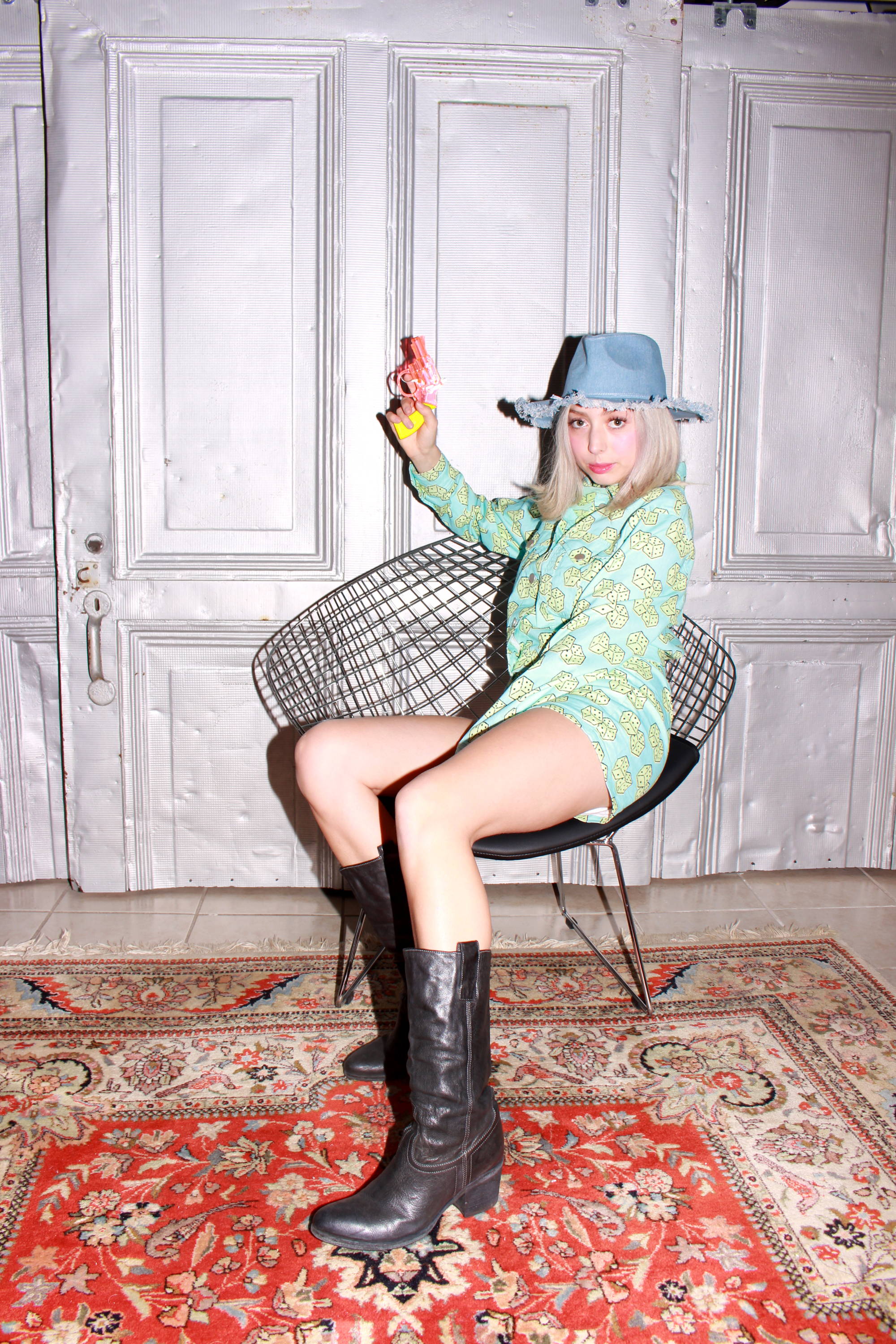 A classically cute costume. I'm a sucker for a tall boot, and it's a great opportunity to wear a cowboy hat without feeling judged.
Shop The Look: Dice Jacket (sold out), Dice Short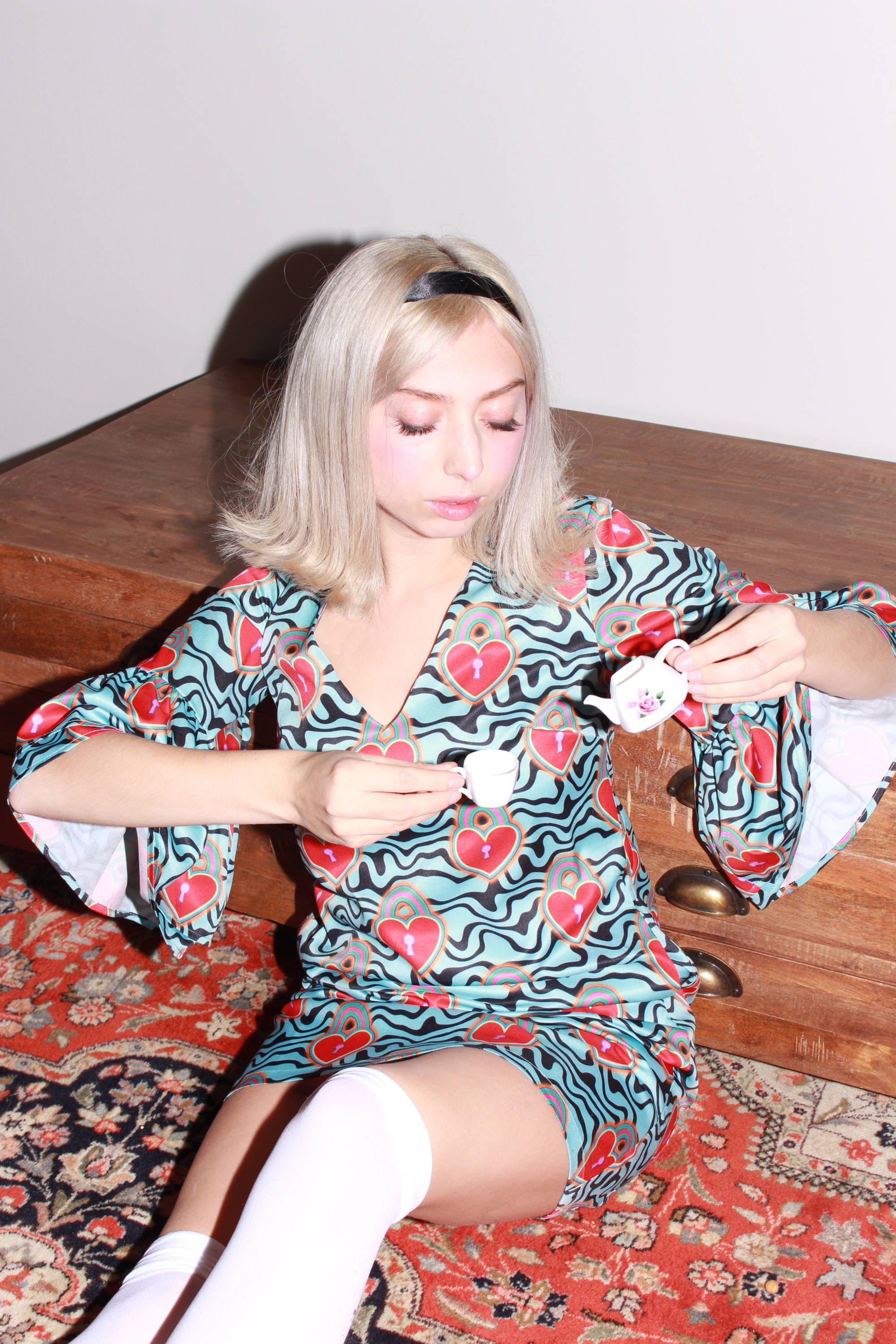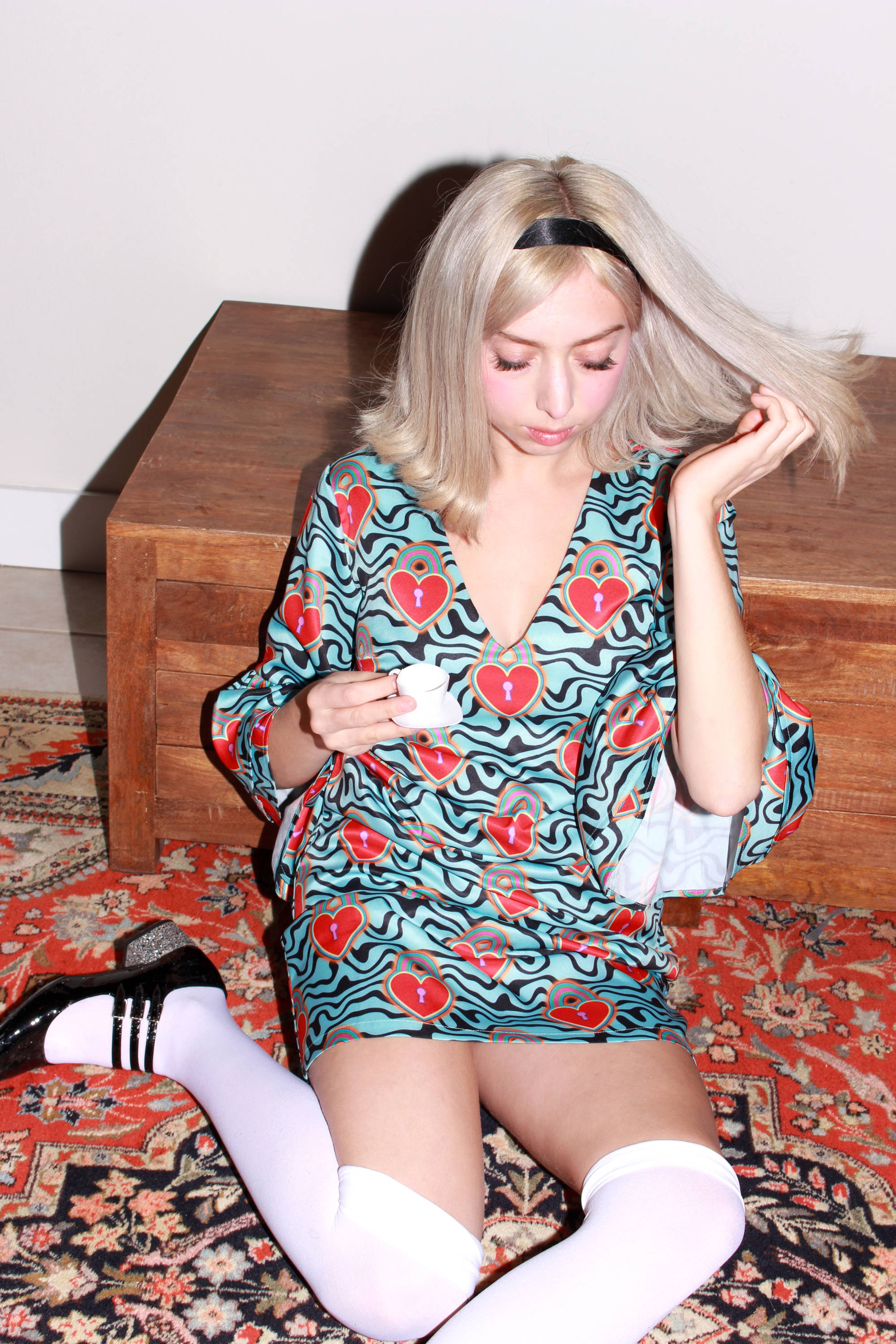 A classic character, reimagined with a mod twist. The Locket Love print alludes to the psychedelic elements of Alice in Wonderland. Pair with a black hair ribbon, white stockings, and mary janes. Mini tea cup optional, but also doubles as a little shot glass if you're drinking at your Halloween party ;)
Shop The Look: Locket Love Dress