As I mentioned in a recent blog post (HE Team Styles Their Favourite Cosmic Dread Pieces), I love 1960s fashion. It seemed like the first time fashion became more than a serious status symbol. It was a way to have fun and express yourself creatively. Look at the change of skirt hemlines, for example. They dramatically became shorter as opposed to a more gradual shrinkage because of the IDGAF attitude. Not to mention the futuristic themes that took over the art and design world inspired by the Space Race, which ties in nicely with our Cosmic Dread collection...
So I thought it would be a fun project/blogpost to collage some 60s-inspired looks. This definitely takes me back to being a lil 14-year-old fashion nerd who managed to make a ton of fashion collages on Pages on Macbook.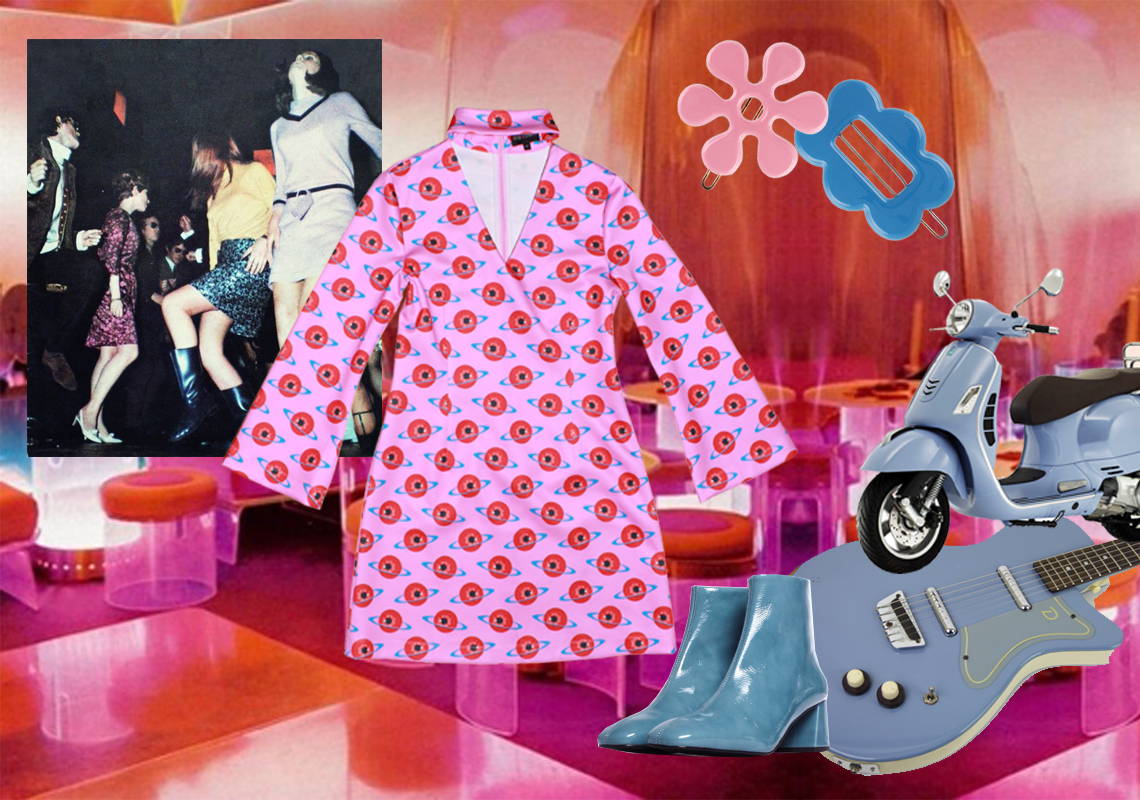 This look is for the Twiggy's out there. I started with the most mod silhouette ever, the swing mini dress (which we carry in this eye planet print as well as our signature mouthy print). I'm a huge fan of flared sleeves, or rather, I'm a huge fan of feminine details that make me feel a little like Kiera Knightly in a period film. The mock neck and cut-out also show of that décolletage. Pair with some cute block-heel ankle boots, these periwinkle ones are perfect. I've been seeing vintage-style acrylic hair barrettes becoming more popular and I think they're so cute. If it's an accessory both old ladies and little kids wear, it must be chic. These ones are from Kanel Denmark. A colour-coordinated Vespa and Danelectro guitar are further optional accessories.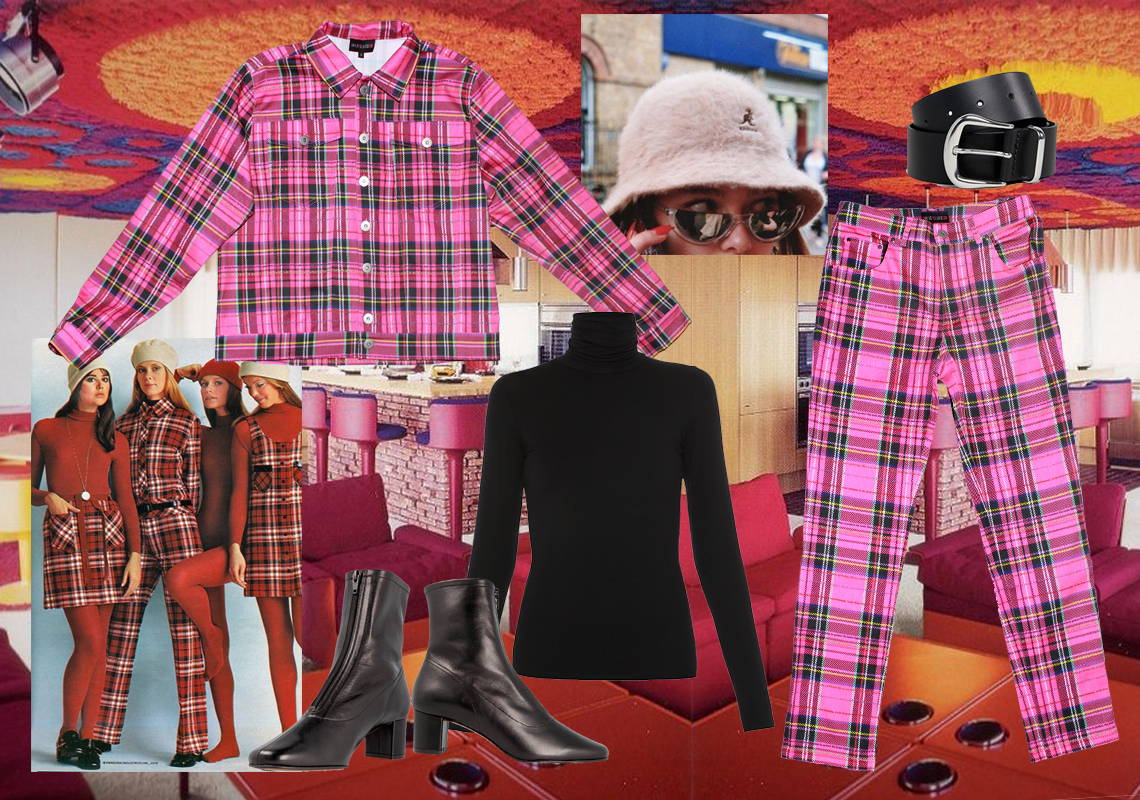 Plaid was actually quite fashionable for fall. I found so many amazing plaid looks from the 60s but I found the reference image above and fell in love with the jacket and pant outfit. It struck me as so modern and I basically recreated her outfit with the Cosmic Plaid denim jacket and straight leg jeans. I swapped her beige beret for a textured bucket to make it a bit more trendy. This look is for a modern day Francoise Hardy, for sure.
I was surprised to find some fashion images from the 60s that reminded me of the Mouthy Track Set (top and pants). But there were quite a few trends that this set references, such as colour blocking, turtlenecks and unisex styles. Track suits were around but had yet to transition to non-athletic wear. And of course, I can't discuss tracksuits in this time period without mentioning Bruce Lee.